Dear Aquarist,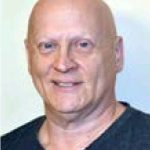 Our October Giant Auction event was a great success! We had many donations from stores, manufacturers and our own members. The 50/50 model is bringing in a lot of bags of donations each month. What is a 50/50? Whatever livestock our members bring in, they split the winning bid with the club, 50/50. This is for livestock only. We are going to continue to do a 50/50 every month except during our next Giant Auction which is in May.
November 10th is our next meeting and we'll be featuring Jackie Anderson from Project Piaba who will be speaking on how having a home aquarium can help conserve rainforests. She will be virtual, talking to us from Boston. We ran a story on Project Piaba in our Fall 2020 issue of AquaticNews. Check out the back issue on this site.
Next month we won't have a meeting because we're holding our annual holiday party. It will be held at Dolce Vita at 5811 Avenue N in Brooklyn, the same location as last year. We had a terrific private room all to ourselves, both the service and the food were great! The cost to our members is $50.00 per person. This is due by November 30th. If you cannot pay at the November 10th meeting, you can bring the money to me or David, before the 30th. Please call Steven at 347-277-4793 or David at 917-678-4637 to make arrangements. We have to give Dolce Vita a head count, so we're not taking any walk-ins on the night of the party. Bring your checkbooks to the Nov. 10th meeting!
Our board members are working hard to bring our members a great show every month. I want to thank them as always. Anyone wishing to help out, we'll gladly give you something to do! Let's talk about it at the holiday party. Get involved!!
Look on our Facebook page for aquatic sales, from our club. We post things for sale periodically, but always have tanks and equipment. If you are looking for something aquatic, reach out to us!
Please note: we need content for our quarterly publication AquaticNews. Any hobby or aquatic information you come across, please share with our editor, Ginny Cahill. It can be your own aquatic experience written up with photos of your fish and tanks. Please send all emails to Ginny at basny.editor@gmail.com. We are always looking for your input! We need our members to be more involved as we are always trying to improve our club and its publication.
For more info, please call out hotline 718-837-4455.
STEVEN MATASSA
​​​​​​​President